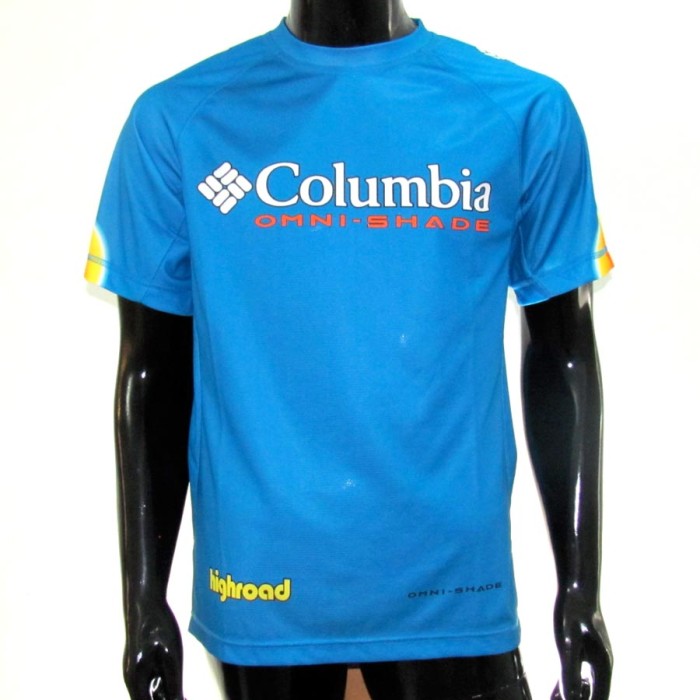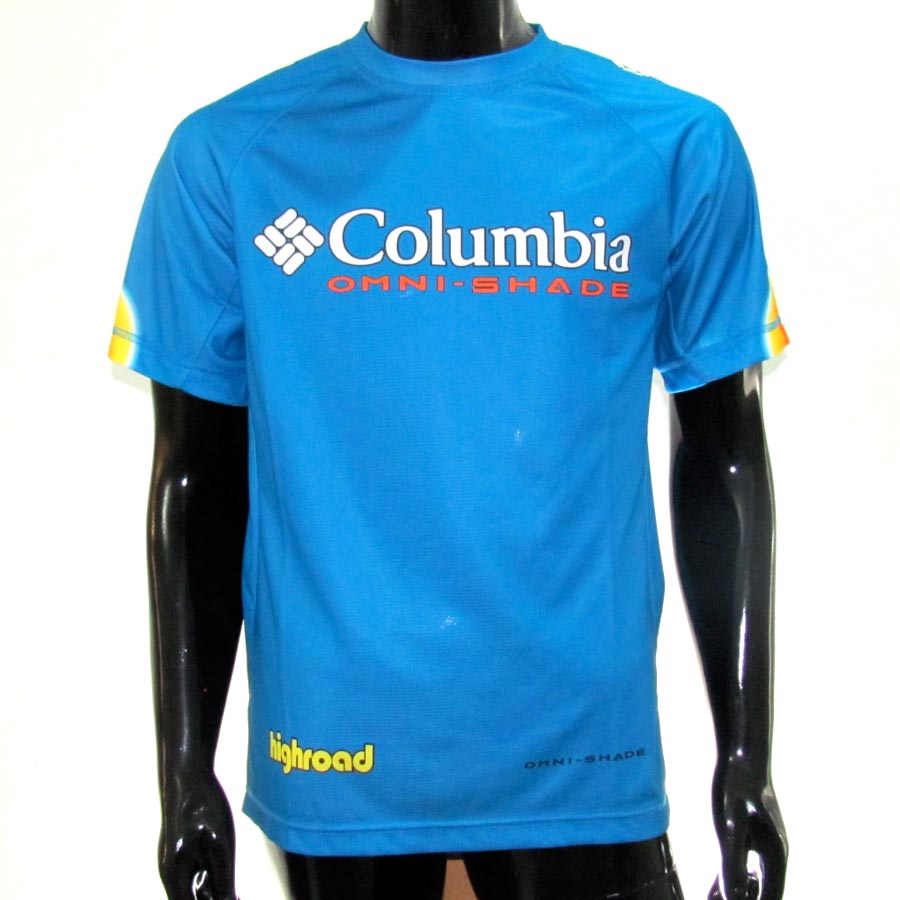 Columbia Omni-Shade Shirt
Stay Out LongerOmni-Shade clothing protects you by blocking the majority of the sun's harmful rays so you can stay out longer. It's like sunscreen, but you don't have to re-apply. Your safety increases as the Ultraviolet Protection Factor (UPF) increases. Great shirt for biking, hiking, and other outdoor sport activities. Omni-Shade blocks UVA and UVB rays, helping to prevent sun burn and long-term skin damage through tight weave construction, UV reflectors and UV absorbing technology.
Color:
Blue with white Columbia logo on chest and back. Yellow High Road logo lower right front of shirt.
Sizing:
XS = 28 Chest
S = 30 Chest
M = 32 Chest
L = 34 Chest
XL = 36 Chest
Features:
Omni-Shade UPF 50 provides maximum protection for long hours in the sun
Quick dry
Relaxed fit
Fabric:
Omni-Shade, Omni-Wick 100% polyester